Who We Are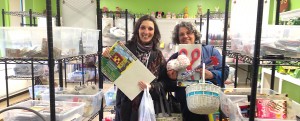 The Wish List Depot Free Store is a place where students and teachers wishes and needs for core school supplies come true.
While individual supplies are requested for each grade level at the beginning of the school year, children living in poverty are unable to purchase the supplies needed in the classroom to learn. Many children come to school unprepared to learn and many stop coming because of the embarrassment of not having the basic school supplies to learn.
The Wish List Depot believes that all children should come to school prepared to learn. Having core school supplies every day can and will  improve the lives of children living in poverty.